Plainview High School
Class Of 1964
In Memory
Dwight Clower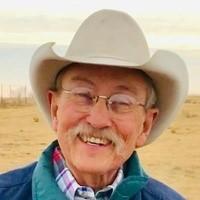 June 16, 1946 - November 04, 2018
Dwight Clower went to be with his Lord and Savior on Sunday, November 4, 2018. Dwight was born in Matador, Texas on July 16th, 1946 to the late Fred and Virgie Clower. He started school in Motley County, but shortly thereafter, the family moved to Plainview where he graduated from high school while working for Pioneer Seed. He went on to attend Texas Tech University and graduated with honors with a Bachelor's Degree in Agronomy / Crop Science. Upon graduation, he remained with Pioneer Seed and set countless, national sales records during his 30+ year employment with them.
Growing up, Dwight was taught the family values that he held so dear. He passed these same values on to his own family as they grew up, and he also shared his love of Christ with anyone he came into contact with. His main loves were his church, his family and his friends, and his animals.
Dwight married the love of his life, Krista, on August 14th, 1983, and they shared a love that the whole world could see by simply being in their presence. They met at a YMCA dance class and were blessed to spend over 37 years together. They have three children and Dwight believed they were his greatest accomplishment. He would stop anything to listen and help, giving minimal advice and only if they asked.
Dwight had an absolute, all-encompassing love for life and people which was reflected in his infective smile of his. His compassion showed at each funeral he attended and there was never a doubt that he would be there to support and celebrate the people he cared about. His personality was bigger than life itself. He was a long-time lover of the outdoors and hunting was one of his favorite pastimes. He also spent many hours working in the fields, tending to his cattle, and simply observing the wonders of the "retired life" he established here in Matador. It was very evident that Dwight loved the registered Red Angus brand. He especially enjoyed calving season when he would watch the brand-new members of his herd frolicking in the field. When his prized, 2,000-pound bull, Motley, grew so large that he was unable to be of service, Dwight kept him for a pet. He always had a soft spot for animals – especially his dog, Dugan, and his cat, Farley.
Dwight's passion for music was more than apparent to anyone who watched him sing in the church quartet and choir. In planning his funeral service and selecting the songs, the church's music director said, "Fifty songs wouldn't be enough - Dwight would love it if we sang the entire hymnal!" Another friend said, "When we would sing at the nursing home, Dwight would always conclude the gathering with the following statement: Just one more song…!"
Dwight and Krista lived in Clovis, New Mexico for about 30 years before "retiring" to Matador, the place he loved the most. As they were hauling their belongings to Matador, as soon as they crossed into Motley County, Dwight leaned back in his seat, sighed, and said "Ahhhhh, God's Country."
Left to cherish his memory are his beloved wife Krista Clower, daughter Kari and husband David O'Niones of Parker, Colorado, son Cody and wife Julie Clower of McKinney, Texas and daughter Angie and husband Stan Stallings, of Lubbock / Matador Texas. Dwight is also survived by five grandchildren, Amber, Kennedy, Danielle, Hagan and Kooper, as well as five great grandchildren. There are countless other family members who are left to treasure their memories and time with Dwight.
Dwight was preceded in death by his parents, Fred and Virgie, his daughter Emily, his granddaughter Kendall, and his older brother, Dahl.
SERVICES
Visitation
Tuesday, November 06, 2018
6:00 PM - 8:00 PM
Zapata Funeral Home - Matador
1314 Main Street
Matador, Texas 79244
Funeral Service
Wednesday, November 07, 2018
1:30 PM
First Baptist Church
800 N. Williams
Matador, TX
Interment
Wednesday, November 07, 2018
East Mound Cemetery
Matador, TX